Echoes of Tattered Tongues
ABOUT THE AUTHOR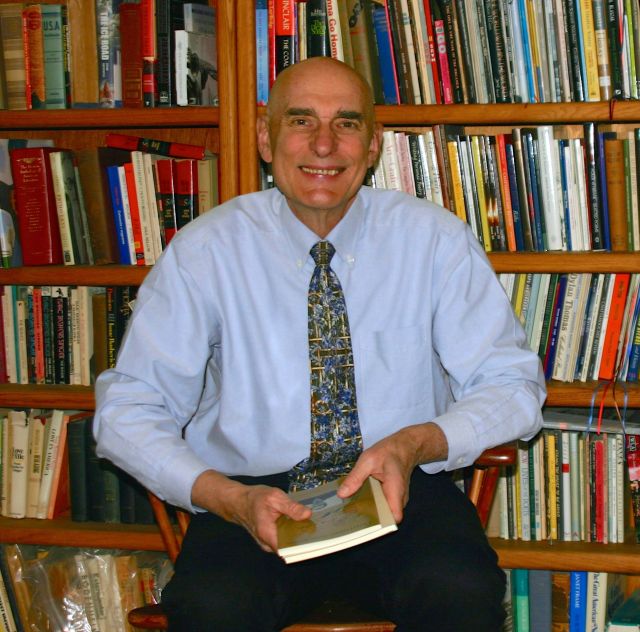 Over a writing career that spans more than 40 years, John Guzlowski has amassed a significant body of work in a wide range of genres: poetry, prose, literary criticism, reviews, fiction and nonfiction.

His poems and stories have appeared in such national journals as North American Review, Ontario Review, Rattle, Chattahoochee Review, Atlanta Review, Nimrod, Crab Orchard Review, Marge, Poetry East, Vocabula Review. He was the featured poet in the 2007 edition of Spoon River Poetry Review. Garrison Keillor read Guzlowski's poem "What My Father Believed" on his program The Writers Almanac.

Critical essays by Guzlowski about contemporary American, Polish, and Jewish authors can be found in such journals as Modern Fiction Studies, Polish Review, Shofar, Polish American Studies, Critique: Studies in Contemporary Fiction, and Studies in Jewish American Literature.

His previously published books include Language of Mules (DP Press), Lightning and Ashes (Steel Toe Books), Third Winter of War: Buchenwald (Finishing Line Press), and Suitcase Charlie (White Stag/Ravenswood). Guzlowski's work has also been included in anthologies such as Blood to Remember: American Poets on the Holocaust (Time Being Books), Chopin with Cherries (Moonrise Press), Common Boundary: Stories of Immigration (Editions Bibliotekos), and Longman Academic Reading Series 5 Student Book (Pearson Education ESL).

Guzlowski's book Echoes of Tattered Tongues won the Gold Award for Poetry at the 2017 Benjamin Franklin Awards, and the 2017 Montaigne Medal of the Eric Hoffer Awards as one of the most thought-provoking books of the year. It garnered excellent reviews, including from Publishers Weekly, World Literature Today, Harvard Review, Shelf Awareness, the current Poet Laureate of Illinois, and a past Poet Laureate of Virginia. Winner of the Illinois Arts Council's $7,500 Award for Poetry, Guzlowski has also been short-listed for the Bakeless Award and Eric Hoffer Award, and nominated for the Pulitzer Prize and four Pushcart Prizes. He has been honored by the Georgia State Commission on the Holocaust for his work.
In reviewing Guzlowski's book Language of Mules, Nobel Laureate Czeslaw Milosz wrote, "Exceptional…even astonished me…reveals an enormous ability for grasping reality."

Born in a refugee camp in Germany after World War II, Guzlowski came to America with his family as a Displaced Person in 1951. His parents had been Polish slave laborers in Nazi Germany during the war. Growing up in the tough immigrant neighborhoods around Humboldt Park in Chicago, he met hardware store clerks with Auschwitz tattoos on their wrists, Polish cavalry officers who still mourned for their dead horses, and women who had walked from Siberia to Iran to escape the Russians. In much of his work, Guzlowski remembers and honors the experiences and ultimate strength of these voiceless survivors.

Guzlowski received his B.A. in English Literature from the University of Illinois, Chicago, and his M.A. and Ph.D. in English from Purdue University. He is a Professor Emeritus of English Literature at Eastern Illinois University, and currently lives in Lynchburg, Virginia.
You can find Guzlowski on:
Facebook (public):
Personal FB page
Echoes of Tattered Tongues FB page
Twitter: @johnguzlowski
Blogs:
Echoes of Tattered Tongues blog
Writing the Holocaust blog
Goodreads:
Personal Goodreads page
Echoes of Tattered Tongues Goodreads page