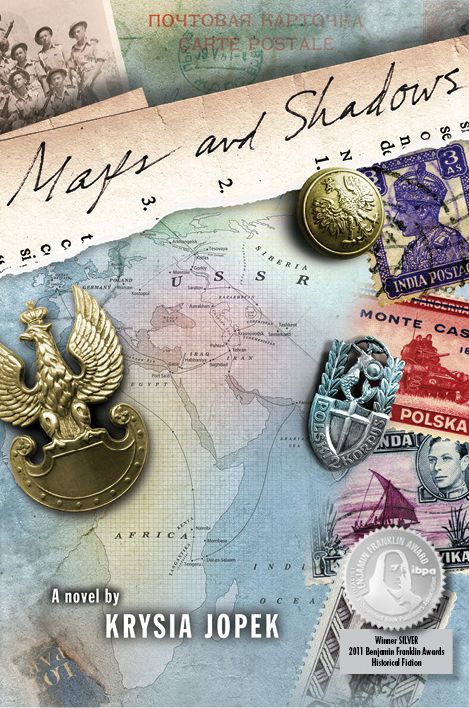 The cartographer, busy rearranging borders,
does not hear the gunshots, glimpse the people...
WINNER of the SILVER AWARD
for HISTORICAL FICTION

at the 2011 Benjamin Franklin Awards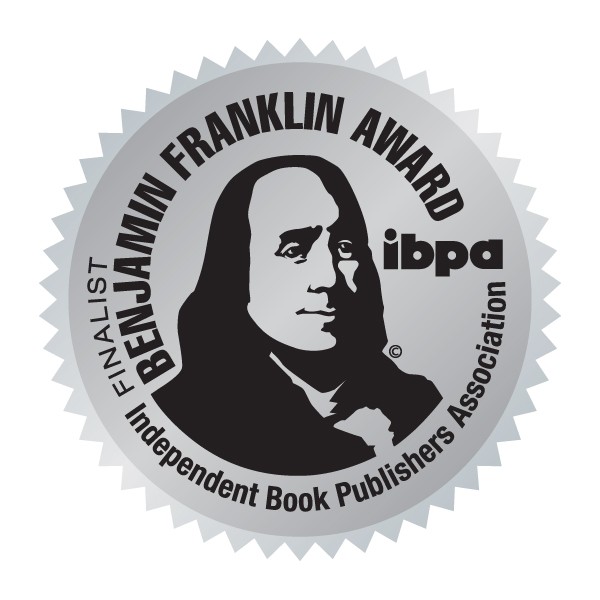 Maps and Shadows
A Novel


by Krysia Jopek
Four voices. Four lives. Four paths.
One family.
Vivacious Helcia, fifteen years old, with flowing molasses-colored hair, loves poetry and history.
Cocky Henryk, at twelve, is already testing the limits of manhood.
Their father, Andrzej, veteran of an earlier war to defend their Polish homeland, proudly built the family farm from the ground up.
Zofia, their mother, sings as she works in the home she loves, gazing out the kitchen window to admire their land, their crops, their thriving children.
February 1940
A pounding Russian fist on the door in the middle of the night—and they will never see their land again.
Swept into a World War II odyssey that spans the map from Poland to Siberia, on divergent paths to Persia, Palestine and Italy, to Uzbekistan and Africa, converging in England and finally settling in America, the family endures…and ultimately triumphs.
This stunning debut novel from poet Krysia Jopek takes a fresh stylistic approach to storytelling, fusing a minimalist narrative with lush lyricism.
Jopek draws on a little known chapter of World War II—the Soviet deportations of 1.5 million innocent Polish civilians to forced labor camps in Siberia shortly after the Soviets occupied eastern Poland at the beginning of the war. Beautifully written, lyrical and poetic, Maps and Shadows explores the impacts of this shattering experience on the family from four points of view.
Slowly the threads are woven together—the father's secret shame at not being able to protect his family; the son's need to grow up quickly; the daughter's descent into nightmares, seeking comfort in broken bits of poetry consigned to scraps torn from a precious salvaged dictionary; the mother's instant aging, her hidden fears and worry.
World War II was perhaps the most transformative event of the twentieth century. Maps and Shadows illuminates a lost piece of this history, while addressing themes of displacement, loss, resilience and, ultimately, new beginnings in a new land—experiences familiar to a vast number of contemporary readers.
---
"Haunting...well-researched...recommended to those
who like their historical fiction autobiographical and real."
— Historical Novels Review
"Jopek...shows how very talented she is...I definitely
recommend this book on several levels,
especially for the writing."
— Nightreader
---
DETAILS:
MAPS AND SHADOWS: A NOVEL
- Pub Date: December 2010
- Hardcover ISBN 978-1-60772-007-2
Cover price $19.95
- Trade paperback ISBN 978-1-60772-008-9
Cover price $14.95
- Author: Krysia Jopek
- Language: English
- Pages: 160
- Size: 6" x 9"
- 12 black & white illustrations; 8 original poems
- Publisher: Aquila Polonica Publishing