Maps and Shadows
About the Author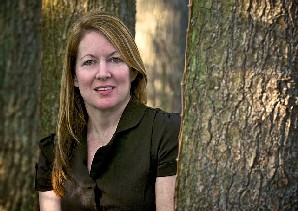 KRYSIA JOPEK received her B.A. and M.A. in English from the University of Connecticut, her M.Phil. in English from the City University of New York (CUNY) Graduate Center, and her M.F.A in Literary Fiction from Albertus Magnus. She studied in London, England for a year, and taught English literature and writing at City College of New York for ten years, and subsequently taught English at Westfield State University.
She has published poems in various literary journals, including Crisis Chronicles, Split Rock Review, The Woven Tale Press, Great American Literary Magazine, Gone Lawn 19, Columbia Poetry Review, Windhover, Prairie Schooner, The Wallace Stevens Journal, Phoebe, Murmur, Prometheus, and Artists & Influence, and her work has been nominated for a Pushcart Prize. She has also published reviews of poetry in The American Book Review, and a review of literary criticism in The Wallace Stevens Journal.

Maps and Shadows is her first novel. Jopek based her story on the history of her own family, as well as extensive independent research. She brings her rich literary and poetic background, and a worldview of global dimension, to illuminate this lost piece of history with lyricism and grace.
She resides in Connecticut in her Poet's Cottage with T.S. Eliot (Eliot for short), an amazing rescue dog from Houston, Texas. You can follow her on facebook on her personal page, Krysia Jopek Author Page, or Benson Jopek's fan page (T.S. Eliot's page taken over by former rescue dog, Benson Jopek). Please check out her website: www.krysiajopek.com and keep your eyes open for the upcoming publications of The Glass House of Forgetting and The Island Within.