Echoes of Tattered Tongues
Buy the Book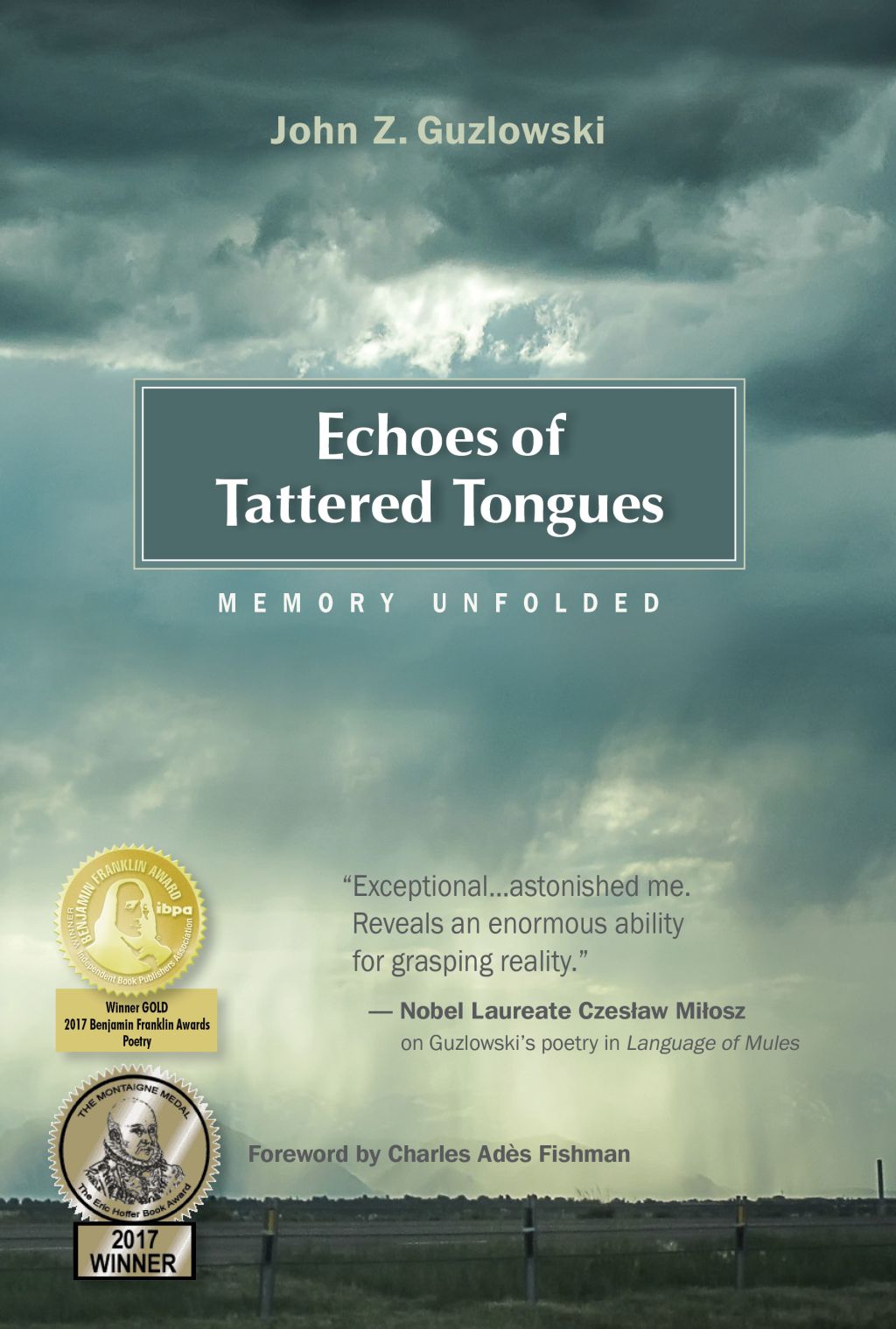 BUY this award-winning book NOW from your favorite online retailers OR at your local bookstore. It's currently available in hardcover, ebook and audiobook. A few online sources are listed below:
At an independent bookstore near you

THE AUDIOBOOK is now available for download from:

iTunes
Total 3 hours and 5 minutes; $14.95. Narrated by actor Jon Brandi.
Listen to sample poems below. If you would like to read each poem while listening to the audio, click the poem's title—this will take you to a pdf of the poem that contains playable audio:
"Refugees" (00:59) -

"German Soldiers Stealing from the Dead" (00:38) -

"Grief" (00:59) -

"Danusia" (1:53) -

"A Garden in the Desert" (00:53) -

---
Aquila Polonica products are distributed to the retail trade through all major wholesalers and by:
Phone (toll free): 1-800-462-6420
FAX (toll free): 1-800-338-4550
Email: This email address is being protected from spambots. You need JavaScript enabled to view it.
Website: www.nbnbooks.com
For international orders, go to: http://distribution.nbni.co.uk/how-to-buy-from-us/
Save
Save
Save
Save
Save
Save
Save
Save
Save
Save
Save
Save
Save
Save
Save