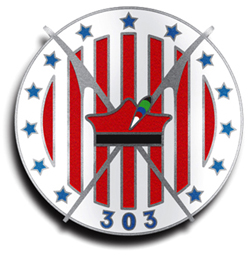 March 5, 2011 -- Battle of Britain and Spitfire Warbird Appreciation Day -- Commemorative Air Force, Southern California Wing -- Aquila Polonica co-founder Terry Tegnazian gave a presentation on the legendary Polish fighter pilots of 303 Squadron, whose daring and skill helped save England during the Battle of Britain, before a standing-room-only audience of more than 400 people.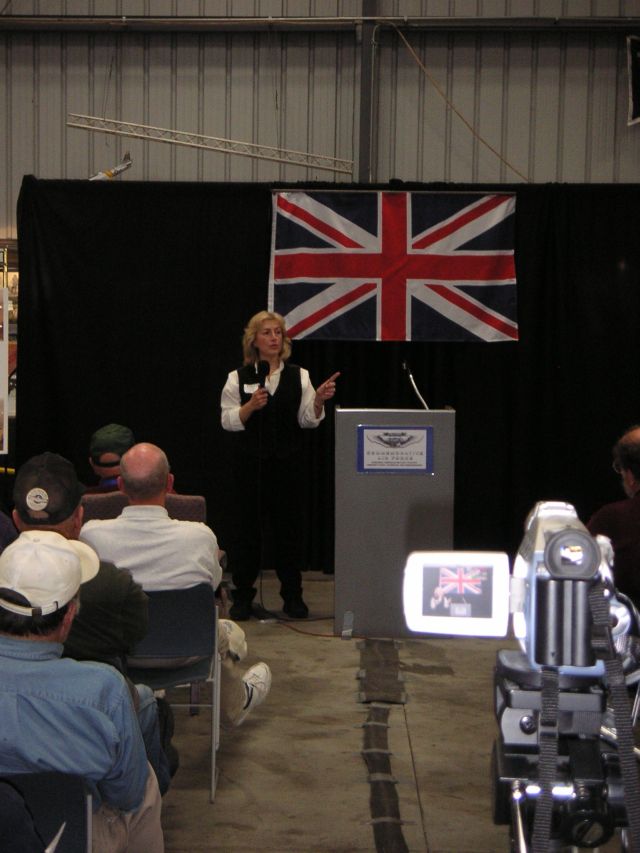 Terry Tegnazian presenting 303 Squadron
On a beautiful sunny Southern California Saturday, the Southern California Wing of the Commemorative Air Force opened its hangar doors and invited the public into its notable Air Museum in Camarillo, to learn more about the Battle of Britain, and the men and aircraft who fought in this most critical of the World War II air battles.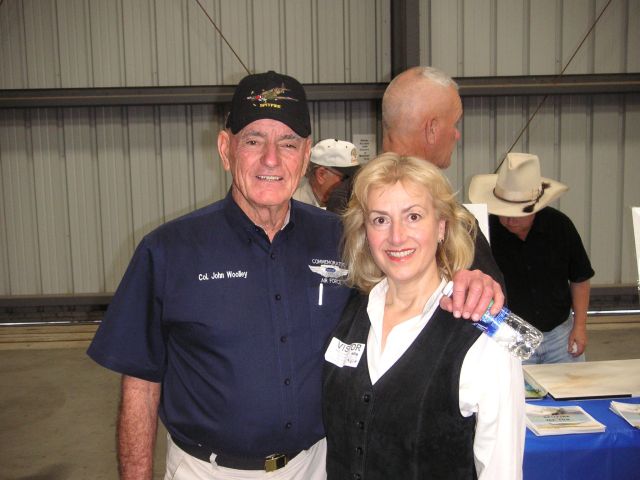 Col. John Woolley and Terry TegnazianThe hour-long program began with an overview of the Battle of Britain by Colonel John Woolley. In addition to Ms. Tegnazian's presentation on 303 Squadron, the program also included speakers on the British and German aircraft involved, and the personal experiences of a Spitfire pilot and a member of Canadian 242 Squadron.
As an exciting finale, the audience was invited outside for a demonstration fly-over of the Wing's vintage Spitfire Mark IV and its P-51 Mustang.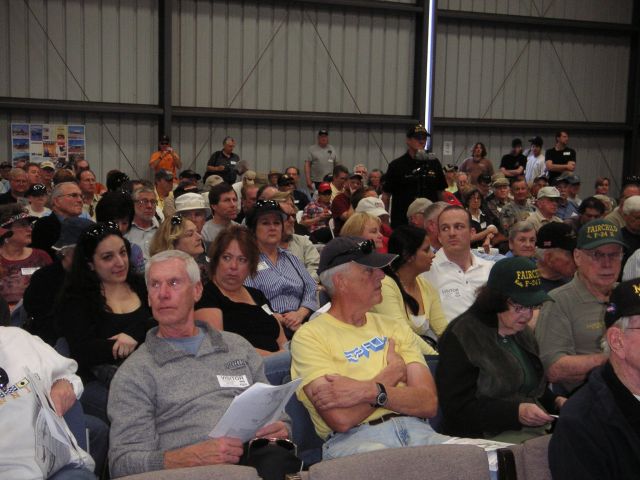 Some of the standing-room-only audience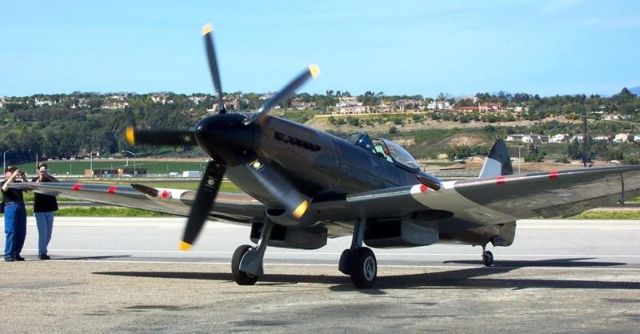 CAF of So Cal's Spitfire Mark IV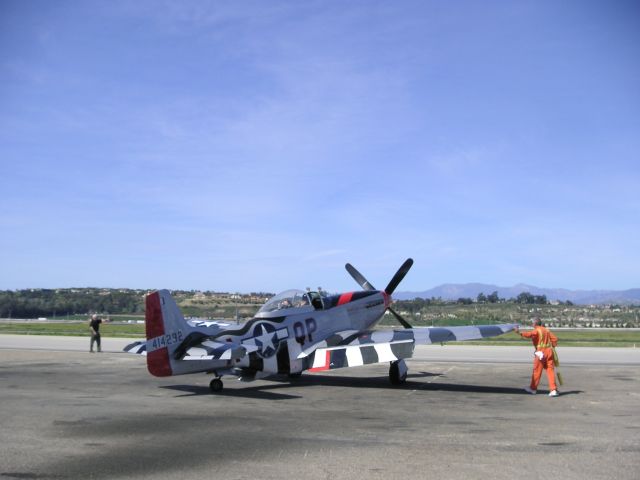 CAF of So Cal's P-51 Mustang