THE AUSCHWITZ VOLUNTEER –
ABOUT THE TRANSLATOR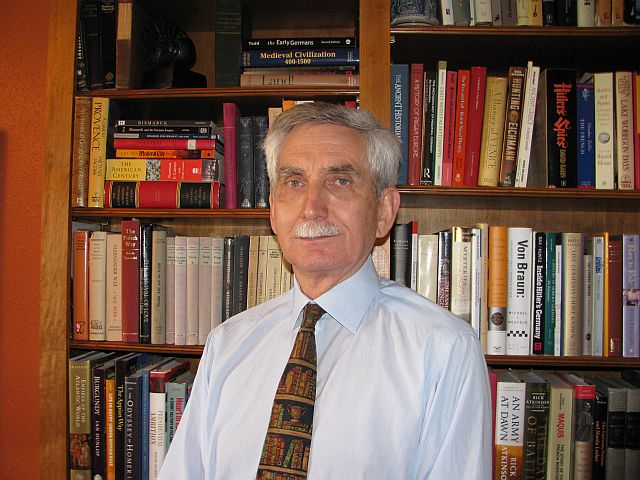 Translator JAREK GARLINSKI was born in London, England, and grew up bilingual in English and Polish. His father was noted historian and author Jozef Garlinski, a former prisoner at Auschwitz-Birkenau. His mother Eileen Short-Garlinska was one of only a few Britons who spent World War II in Warsaw. Both parents served in the Polish Underground Army during the war.
Educated at the University of Nottingham, the University of Grenoble, and the School of Slavonic and East European Studies at the University of London, Garlinski is fluent in English, French, Polish and Russian, with a distinguished career in education.
Garlinski is a member of the Polish Institute of Arts and Sciences of America and has been decorated by the Polish Ministry of Defense and the Knights of Malta for services to Polish culture.
He has translated numerous books of Polish literature and history, specializing in the World War II era.
Popular Irish radio host Sean Moncrieff of Newstalk 106-108 FM, Ireland, talked with translator Jarek Garlinski about Witold Pilecki and his Auschwitz mission (approx. 10 minutes):
Mr. Garlinski was interviewed by the Polish Embassy about translating Witold Pilecki's report, at the U.S. Holocaust Memorial Museum's 2013 International Holocaust Remembrance Day event in Washington, D.C.: