303 Squadron
About the Translator
"To capture the immediacy and drama of the original text required a translator who was at once an artist and a historian. Jarek Garlinski is that, and more..."
—The Cosmopolitan Review, in its book review of 303 Squadron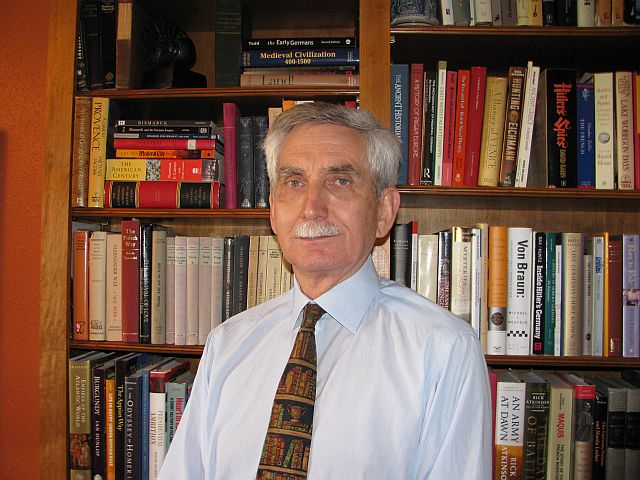 Translator JAREK GARLIŃSKI was born in London, England, and grew up bilingual in English and Polish. His father was noted historian and author Józef Garliński, a former prisoner at Auschwitz-Birkenau. His mother Eileen Short-Garlińska was one of only a few Britons who spent World War II in Warsaw. Both parents served in the Polish Underground army during the war.

Educated at the University of Nottingham, the University of Grenoble, and the School of Slavonic and East European Studies at the University of London, Garliński is fluent in English, French, Polish and Russian, with a distinguished career in education.

Garlinski is a member of the Polish Institute of Arts and Sciences of America and has been decorated by the Polish Ministry of Defense and the Knights of Malta for services to Polish culture.

He has translated numerous books of Polish literature and history, specializing in the World War II era.
"Jarek Garlinski does a terrific job bringing to life an extraordinary moment in the history of the war...Garlinski deserves great credit for rendering the text into the kind of spare and muscular English that the military prose demands."
— The Sarmatian Review, in its book review of 303 Squadron
"With his linguistic skills and his sense of history, he wrote a translation that evokes the spirit of the times using language that speaks to the modern reader without missing a historical note."
—The Cosmopolitan Review, in its book review of 303 Squadron