The 2014 Amicus Polanaie Award
The 2014 Amicus Polaniae Award was presented to Aquila Polonica president Terry Tegnazian by the Polish American Historical Association at a ceremony at the Polish Consulate in New York City on January 2, 2015.

This Award is given in recognition of outstanding contributions by a leader from outside the Polish-American community to furthering understanding of Polish and Polish-American history and culture.
More info at: http://www.polishamericanstudies.org/awards-Amicus.html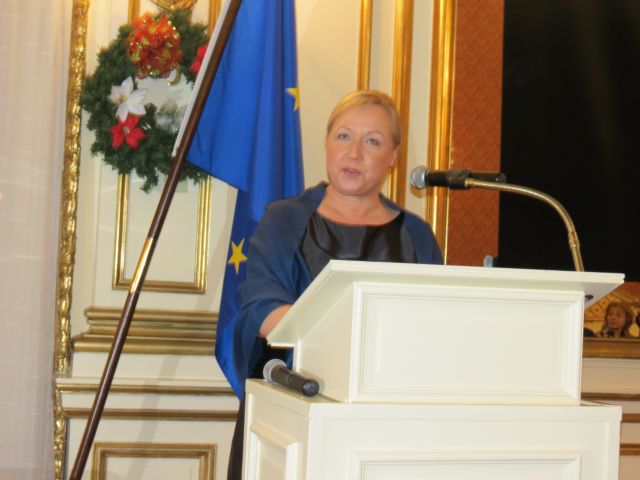 Polish Consul General Urszula Gacek welcomes PAHA, award winners and other audience members.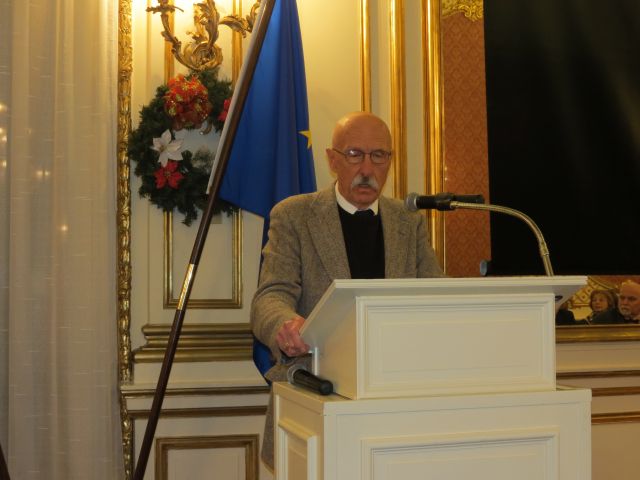 PAHA president Dr. Thomas Napierkowski begins the awards ceremony.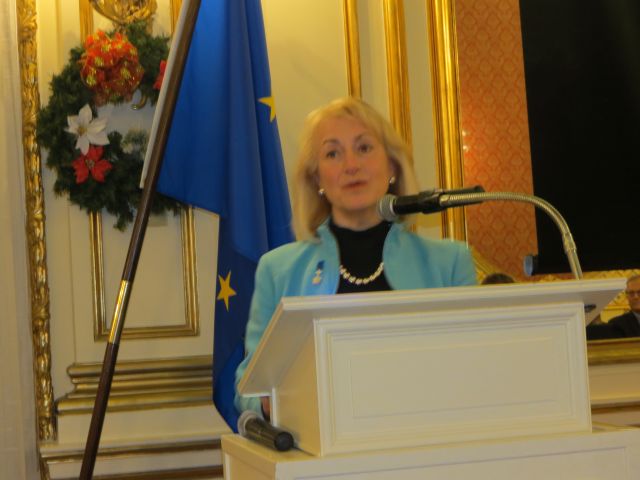 After the award is presented, Terry says a few words about Aquila Polonica and its mission of bringing the Polish WWII experience to the wider English-speaking world.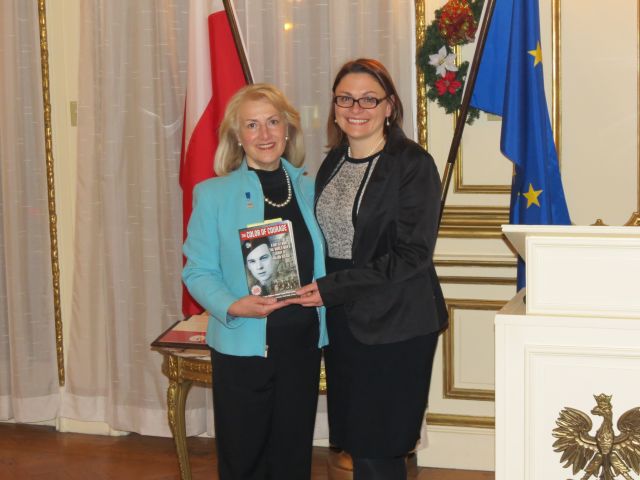 Terry and PAHA 2nd VP, Dr. Anna Mazurkiewicz, with Aquila Polonica's new book, The Color of Courage.
Terry with PAHA Secretary and Communications Director, Dr. Maja Trochimczyk.