Captain Witold Pilecki & the Resistance Movement in Auschwitz
at
the Jewish Public Library
Montreal, Canada
October 30, 2014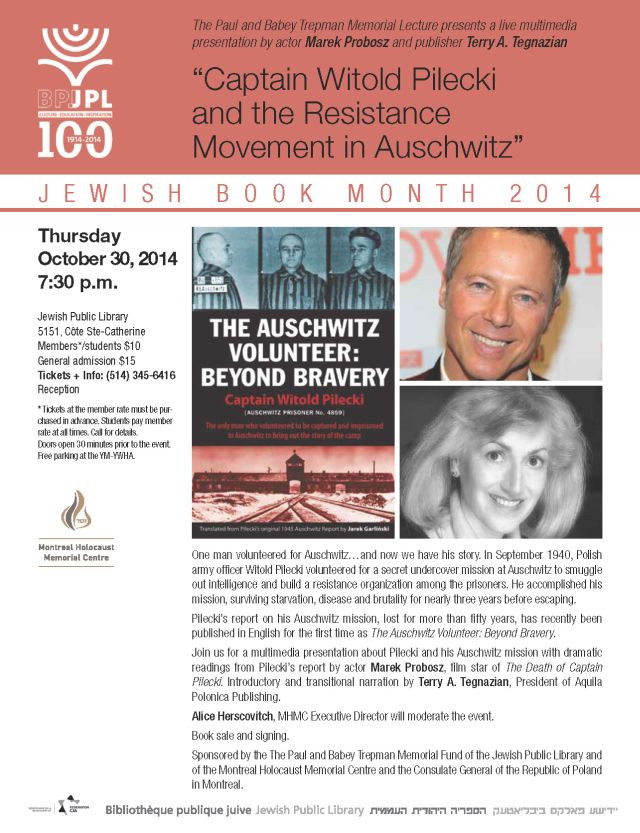 Award-winning actor, writer, producer and director Marek Probosz and Aquila Polonica president Terry Tegnazian presented their two-person multimedia program about Captain Witold Pilecki and the resistance movement at Auschwitz at the Jewish Public Library in Montreal. Mr. Probosz did dramatic readings from Aquila Polonica's award-winning book The Auschwitz Volunteer: Beyond Bravery, while Ms. Tegnazian did transitional narration accompanied by projected photographs, maps and three short video segments.
The event was jointly sponsored by the Jewish Public Library, the Montreal Holocaust Memorial Centre and the Consulate General of the Republic of Poland in Montreal. Alice Herscovitch, Executive Director of the Montreal Holocaust Memorial Centre, welcomed the audience and introduced the speakers. Polish Consul General Andrzej Szydlo introduced the program and some of the history involved, before turning the stage over to Mr. Probosz and Ms. Tegnazian. Ms. Herscovitch moderated the audience Q&A that followed the program, before inviting everyone to a coffee and dessert reception.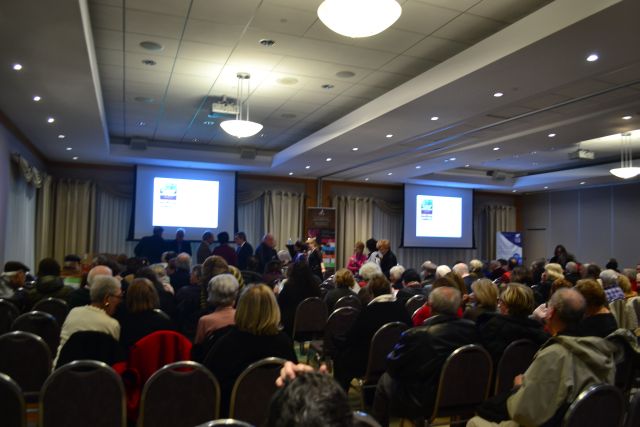 Ms. Herscovitch gives welcoming remarks.
Mr. Szydlo intrduces the program.
Ms. Tegnazian and Mr. Probosz on stage.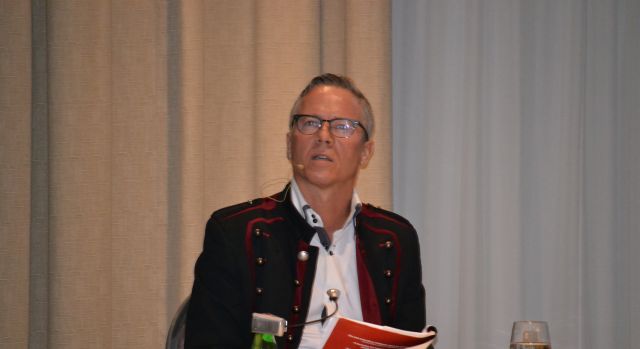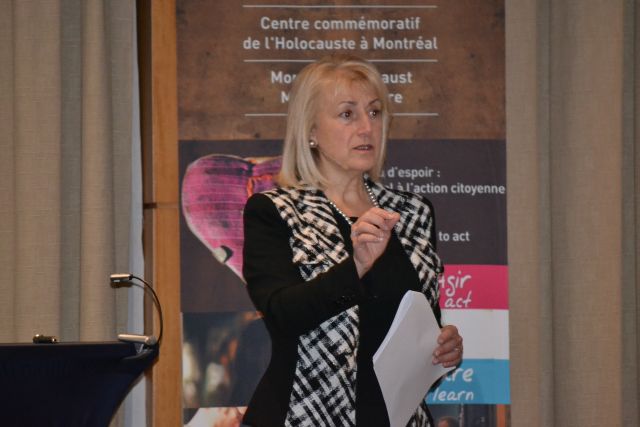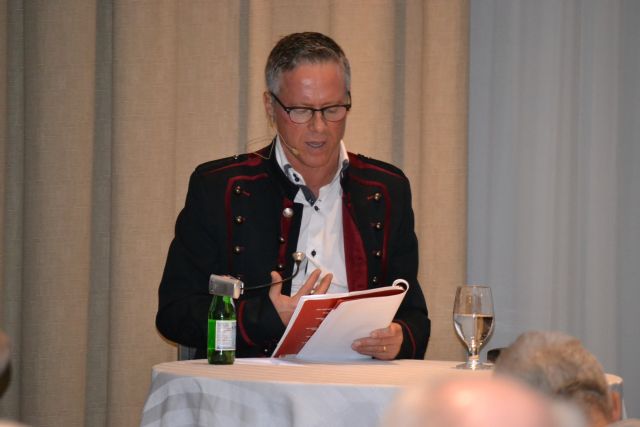 Q&A after the program, moderated by Ms. Herscovitch.