Captain Witold Pilecki & the Resistance Movement in Auschwitz


at




Institut Canadien-Polonais du Bien-Etre


Montreal, Canada
October 29, 2014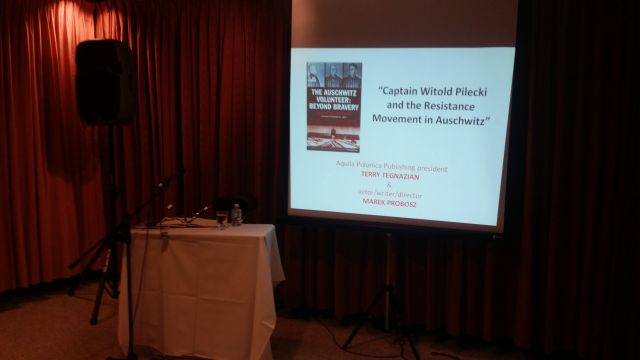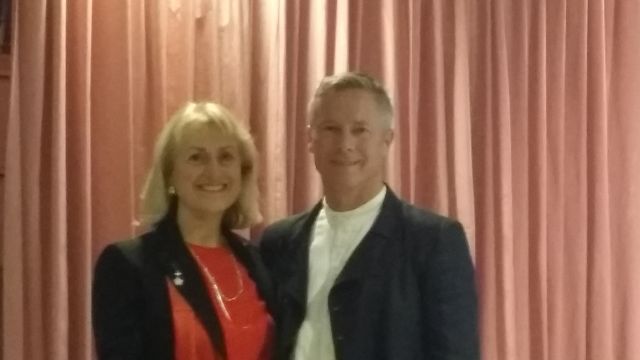 Terry Tegnazian and Marek Probosz.Award-winning Polish actor, writer, director and producer Marek Probosz and Aquila Polonica president Terry Tegnazian opened a weeklong program tour in Canada at the Institut Canadien-Polonais du Bien-Etre, with a presentation of their two-person multimedia program about Captain Witold Pilecki and the resistance movement at Auschwitz. Mr. Probosz did dramatic readings from Aquila Polonica's award-winning book The Auschwitz Volunteer: Beyond Bravery, while Ms. Tegnazian did transitional narration accompanied by projected photographs, maps and three short video segments.
Before the event began, Mr. Probosz and Ms. Tegnazian talked informally with Institut residents and members of the public who were beginning to fill the room.
Ms. Monika Szpotowicz, Executive Director of the Institut, opened the free program with a warm welcome to the audience. Polish Consul General in Montreal, Andrzej Szydlo, followed her with his introduction to the program before turning the evening over to Mr. Probosz and Ms. Tegnazian. After the program, the Institut invited everyone to a wine reception held in a nearby room.
Mr. Probosz chats with an Institut resident, who was a decorated Polish fighter pilot in WWII.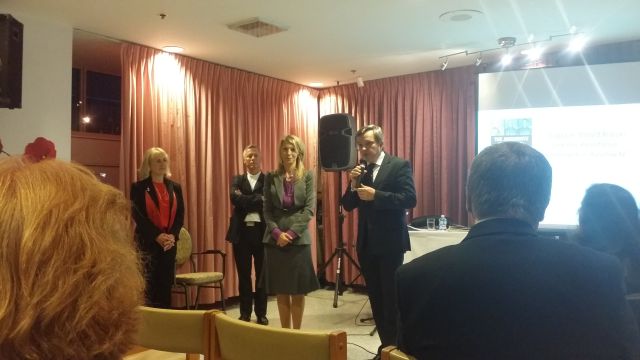 L-R: Terry Tegnazian, Marek Probosz and Monika Szpotowicz look on as Polish Consul General Andrzej Szydlo makes his introductory remarks.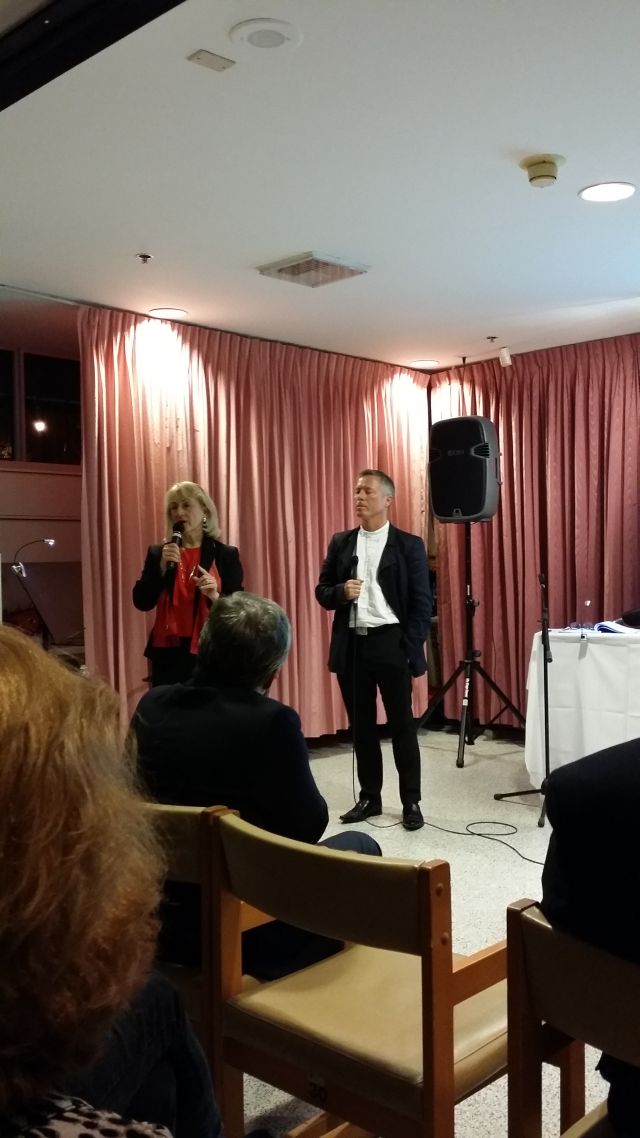 Ms. Tegnazian and Mr. Probosz take questions from the audience after their presentation.
Mr. Probosz responds to an audience question.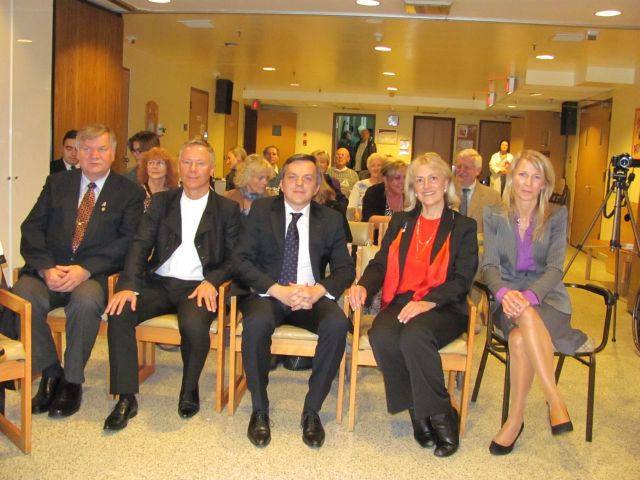 A group photo.