Terry Tegnazian honored with 2013 Polonia Award
At an awards luncheon on Sunday, January 12, 2014, the Polish American Congress of Southern California honored Aquila Polonica president Terry Tegnazian with its 2013 Polonia Award, in recognition of her work in bringing the Polish World War II experience to a wider English-speaking audience.
In receiving her award, Terry was introduced to the audience by Marek Zebrowski, DIrector of the University of Southern California Polish Music Center, concert pianist, composer, teacher and author.
Mr. Zebrowski's introduction and Terry's acceptance speech were reported in the January 2014 issue of the News of Polonia (pdf)...
Natalia Kaminski, President of the Polish American Congress of So. Cal., welcoming audience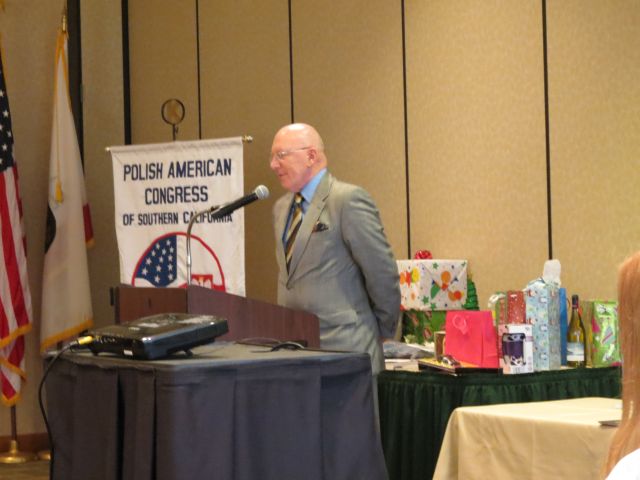 Marek Zebrowski introduces honoree Terry Tegnazian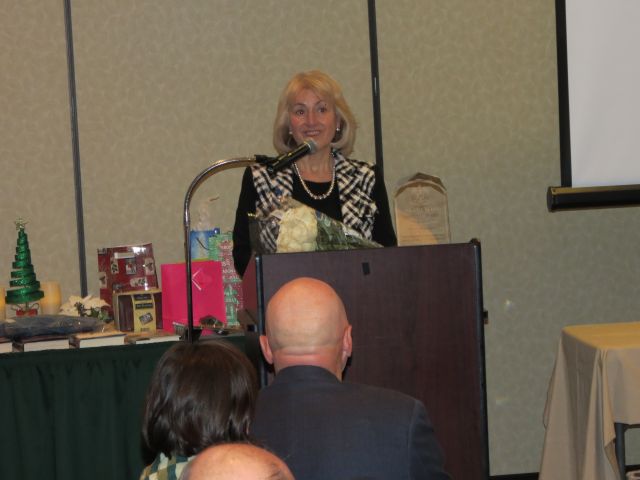 Terry giving her acceptance speech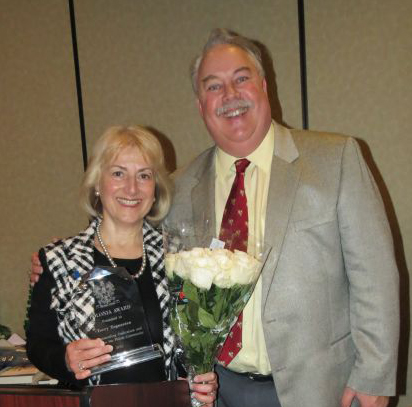 Terry and husband Scott Whittle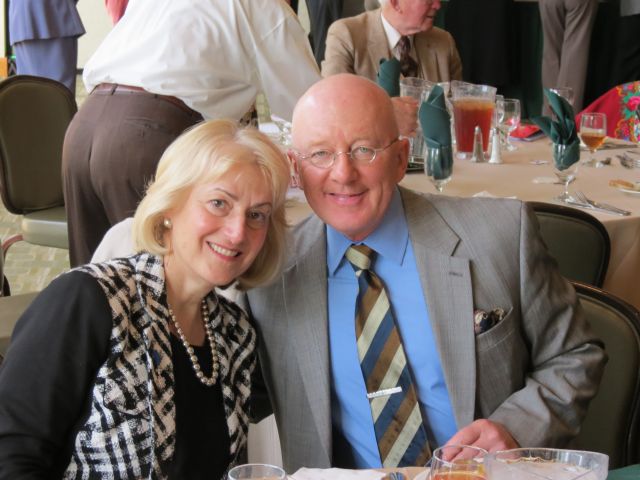 Terry and Marek Zebrowski
The Polish American Congress of Southern California honored Aquila Polonica president Terry Tegnazian with the 2013 Polonia Award for her work in bringing the Polish World War II experience to a wider English-speaking audience. - See more at: http://www.polandww2.com/#sthash.J4cBP2X8.dpuf
The Polish American Congress of Southern California honored Aquila Polonica president Terry Tegnazian with the 2013 Polonia Award for her work in bringing the Polish World War II experience to a wider English-speaking audience. - See more at: http://www.polandww2.com/#sthash.J4cBP2X8.dpuf
The Polish American Congress of Southern California honored Aquila Polonica president Terry Tegnazian with the 2013 Polonia Award for her work in bringing the Polish World War II experience to a wider English-speaking audience. - See more at: http://www.polandww2.com/#sthash.J4cBP2X8.dpuf