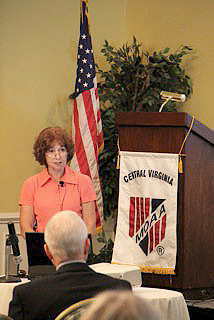 May 24, 2012 – Military Officers Association of America, Central Virginia Chapter – Alice Waydenfeld Faintich was the featured speaker at the May luncheon meeting of the Central Virginia Chapter of MOAA, which was held at the Glenmore Country Club, Charlottesville, VA.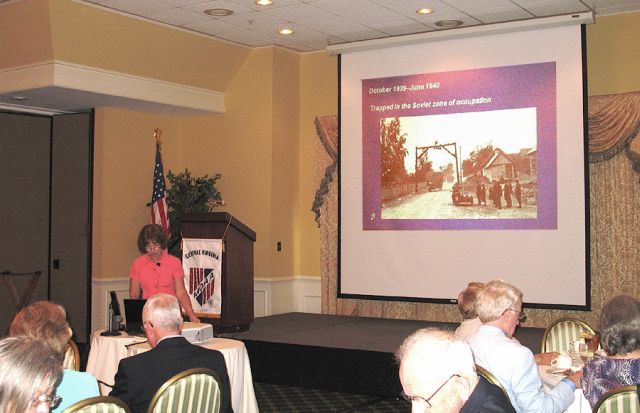 Alice gave a multimedia presentation about the World War II Soviet deportations of Polish civilians, which is also described in her father's book The Ice Road, to a full house of more than sixty people.
"You made real the history that I have only read," said one attendee afterwards.
Following the meeting, MOAA Central Virginia Chapter President Carl Huebner thanked Alice by email, saying "Once again, thank you for joining us at our May luncheon and sharing your father's gripping story. I've received many favorable comments from our members about your presentation."
The entire front of the June 2012 issue of The Bugle, the newsletter of the MOAA Central Virginia Chapter, was devoted to Alice's presentation. "The story Mrs. Faintich told was also the story of a nation betrayed by great power negotiations during and after World War II." Read the article...