Knight's Cross of the Order of Merit Awarded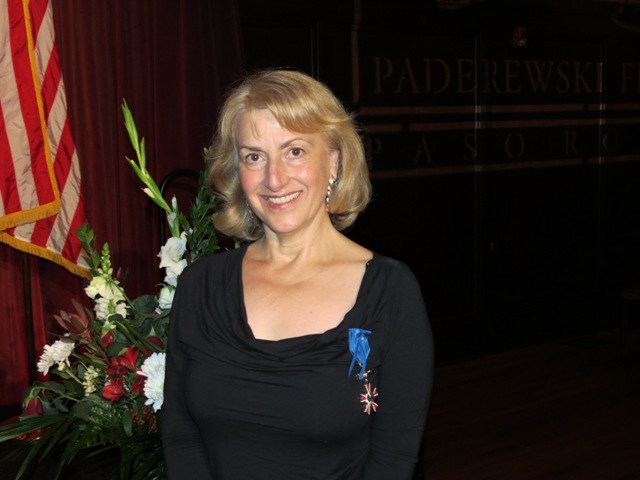 Terry A. Tegnazian, president and cofounder of Aquila Polonica Publishing, was awarded the Knight's Cross of the Order of Merit of the Republic of Poland by decision of the President of Poland, Bronislaw Komorowski, in recognition of her outstanding services to the Polish community and promotion of Polish culture abroad.
Joanna Kozinska-Frybes, Consul General of the Republic of Poland in Los Angeles, presented the medal to Ms. Tegnazian during the Polish Indepedence Day ceremony on November 10, 2012 hosted by the Consulate, as part of the 2012 Paderewski Festival in Paso Robles, California.
"To receive this medal is truly an honor. To have my work recognized in this way by the Polish government means a great deal to me," said Ms. Tegnazian, who is not of Polish heritage. "I look forward to bringing more of the amazing stories of Poland's heroism and her critical contribution to the Allied victory in World War II to the wider world."