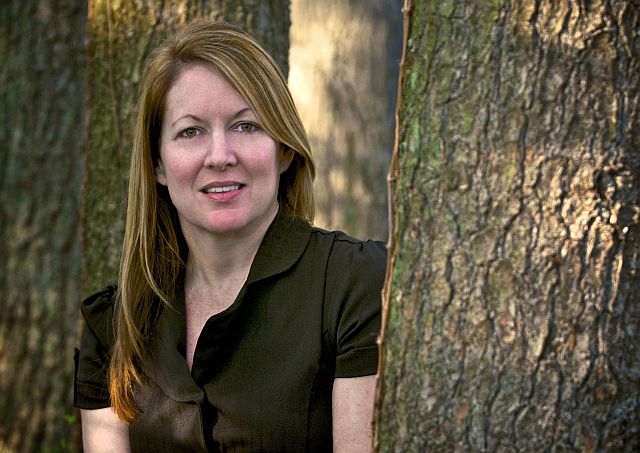 September 28, 2011 - Norwich, CT - Otis Library - author Krysia Jopek discussed her novel Maps and Shadows, which was Otis Library's September Book Discussion Selection.
In this stunning debut work based on her family's experience during World War II, Krysia, a multi-published poet who currently teaches English at Westfield State University, takes a fresh stylistic approach to storytelling—writing from four points of view, she fuses a minimalist narrative with lush lyricism, incorporating some of her poetry. WInner of the Silver Award for Historical Fiction at the 2011 Benjamin Franklin Awards, the premier awards competition in independent publishing.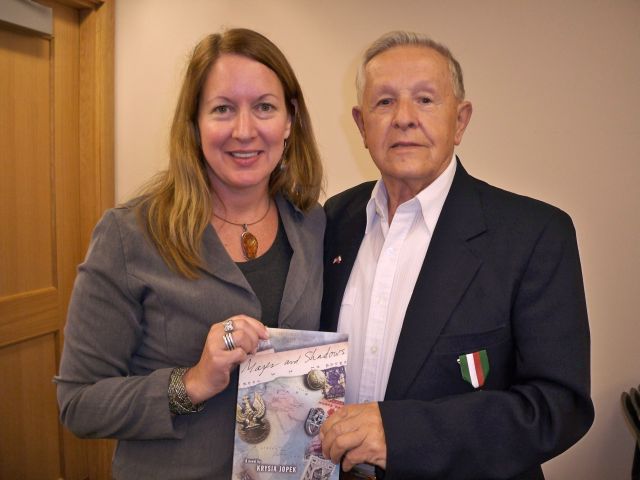 Author Krysia Jopek & her father Henry JopeckKrysia's father, Henry Jopeck, accompanied Krysia on the program, which enriched the entire event. Mr. Jopeck discussed his experiences in being deported as an adolescent with his family from their farm in eastern Poland to a forced labor camp in Siberia, and his subsequent training as a Polish Army Cadet and service in the Polish Second Corps under General Anders in World War II. It was this family experience which formed the basis of Krysia's novel.
The fascinated group of readers who attended this intimate event included Barbara Karmazinas, who had learned about the event via Aquila Polonica's Facebook page. We want to thank Barbara for her photos of the event with us, and for posting an enthusiastic report on the Kresy-Siberia yahoogroups. In her report, Barbara says:
Henry Jopeck, author Krysia Jopek, Barbara Karmazinas "It was a pleasure to meet Krysia, Henryk and the rest of her family, and to hear the familiar story of a Polish family's deportation and exile during WWII. I encourage you all to purchase 'Maps and Shadows' and to tell others about it. Luckily, I am now in possession of a copy signed by both the author and her father. During the book discussion, I was given the opportunity to tell my own father's story about his experiences during WWII..."
Otis librarian Julie Menders blogged about the event beforehand on the Otis Library blog.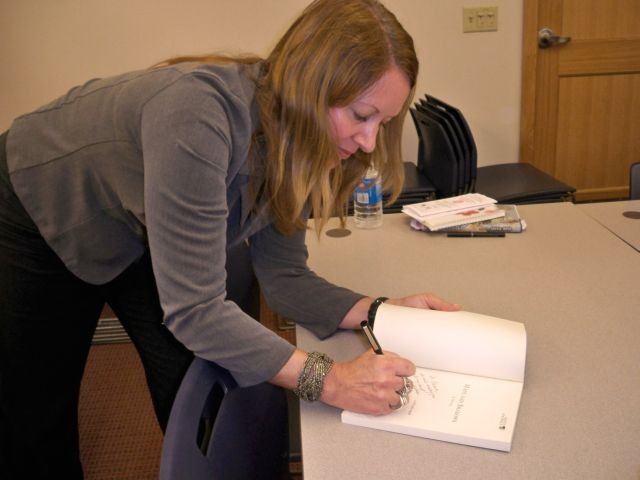 Author Krysia Jopek signs books at the event
Henry Jopeck signs books at the event