August 3, 2011 - Los Angeles, CA, Wilshire Rotary Club -- Aquila Polonica co-founder Terry Tegnazian presented "Heroic Stories Make Epic Reads," a multimedia event focusing on those audacious and charismatic Polish fighter pilots of 303 Squadron whose superb aerial combat skills helped save England during the Battle of Britain—the subject of Aquila Polonica's recent book, 303 Squadron: The Legendary Battle of Britain Fighter Squadron.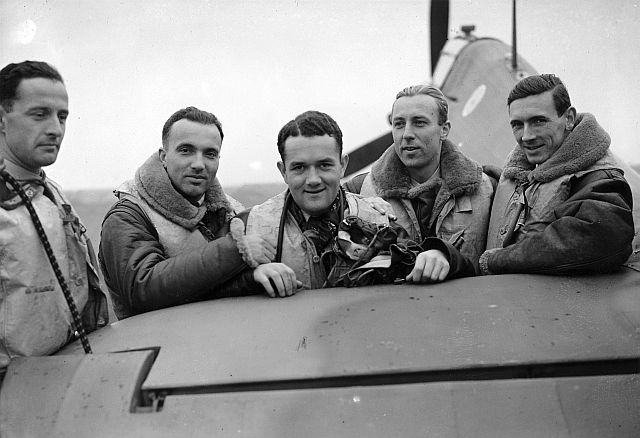 Terry first talked about why she decided to form Aquila Polonica Publishing with her UK partner Stefan Mucha, then she set the stage about the Battle of Britain in the summer of 1940.
Those were the most desperate days of World War II. The fate of the Western world hung in the balance, as Great Britain stood alone, battling for its life against the might of the Nazi German war machine that had already crushed most of Western and Central Europe.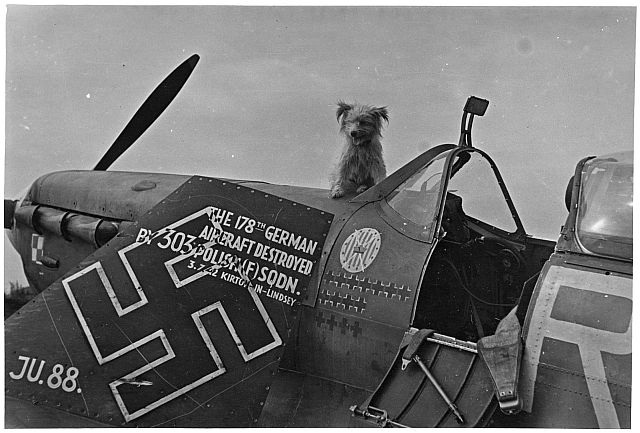 The Polish fighter pilots of 303 Squadron flew with the British Royal Air Force in this high-stakes battle. The British were at first skeptical of these foreign pilots – but British skepticism quickly turned to admiration and then profound gratitude, as the Poles became the highest-scoring Allied fighter squadron in the entire Battle of Britain.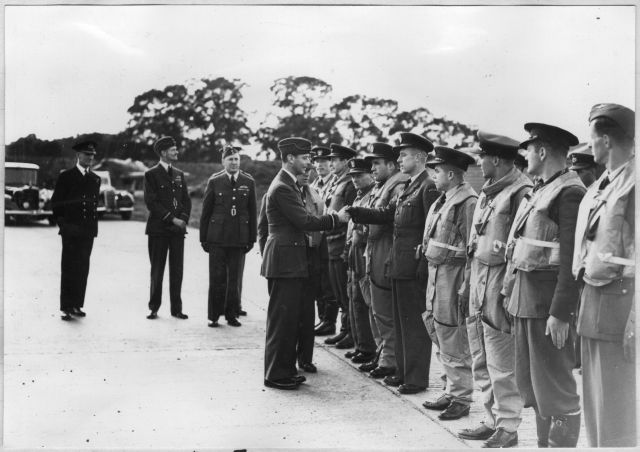 Terry closed her presentation with a 3-minute clip from the film The Battle of Britain, which portrays, Hollywood-style, 303 Squadron's first engagement against the German Luftwaffe over Britain.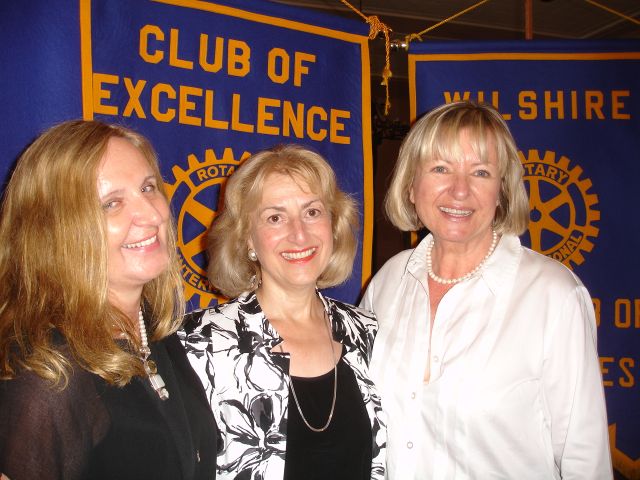 Maja Trochimczyk, Terry Tegnazian, Wanda Pressburger
At the well-attended luncheon, Wilshire Rotarian and US Army Air Force WWII veteran pilot Al Woodhill said about the Poles "Those guys were tough!" and he sat at the front table so he could hear every word. Also in the audience were Wanda Pressburger of the Beverly Hills Rotary Club, and Maja Trochimczyk, editor of the Polish American Historical Association newsletter.
In appreciation for her presentation, Wilshire Rotary president Kyle Pierce presented Terry with a certificate stating that a donation had been made in Terry's name to the humanitarian programs sponsored by the Wilshire Rotary Club, including a thorough eye exam and "Harry Potter" prescription eyeglasses for a young Salvadoran girl.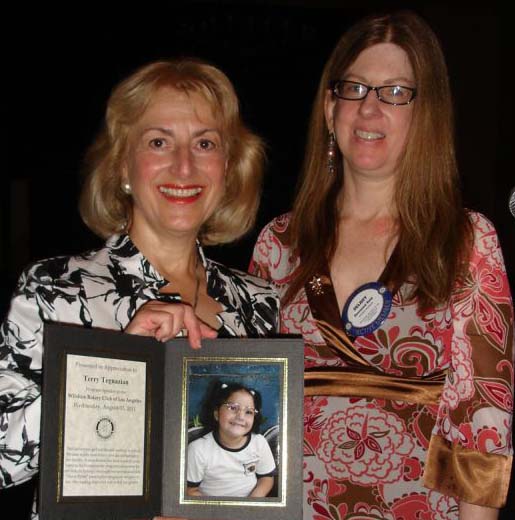 Terry Tegnazian & Wilshire Rotary President Kyle Pierce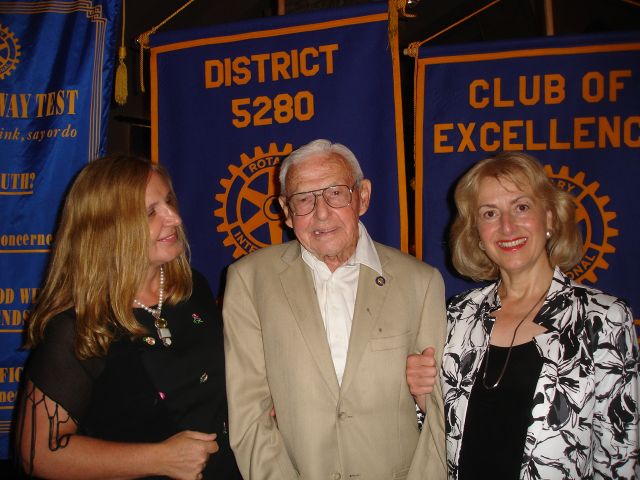 Maja Trochimczyk, Wilshire Rotarian Al Woodhill, Terry Tegnazian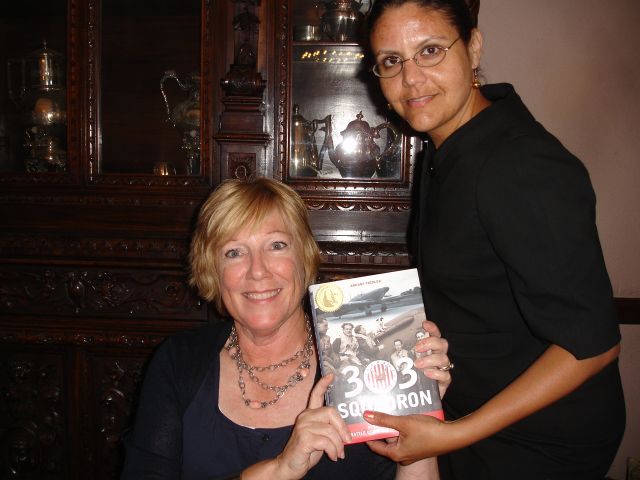 Aquila Polonica publicist Debra Gendel & Rotarian Angela Mazzie