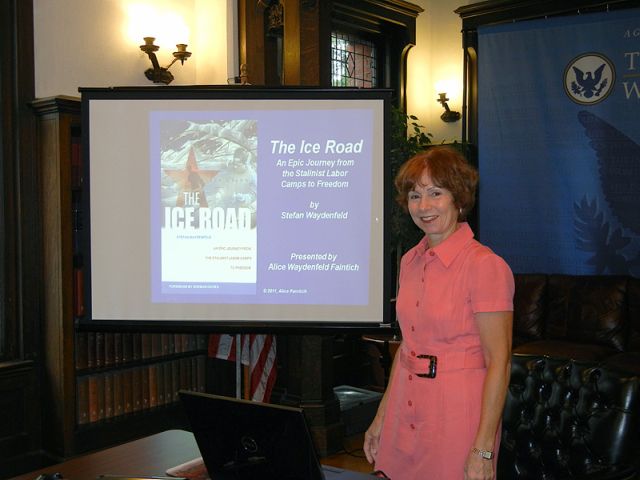 June 27, 2011 - Washington, D.C. - at the Institute of World Politics, Alice Waydenfeld Faintich presents a seminar about the Soviet deportations of Polish civilians to Siberia during the first year of World War II, drawing from her father's book The Ice Road: An Epic Journey from the Stalinist Labor Camps to Freedom.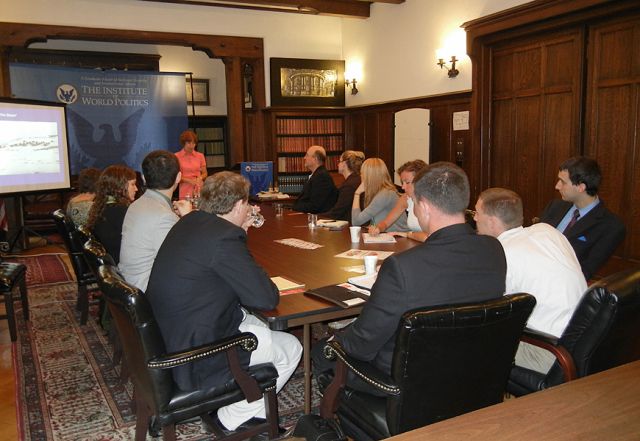 World War II began on September 1, 1939 with the German invasion of Poland. On September 17, 1939, the Soviet Union invaded Poland from the east. These two enemy forces divided Poland between them, the Soviets occupying the eastern portion of Poland, the Germans the western.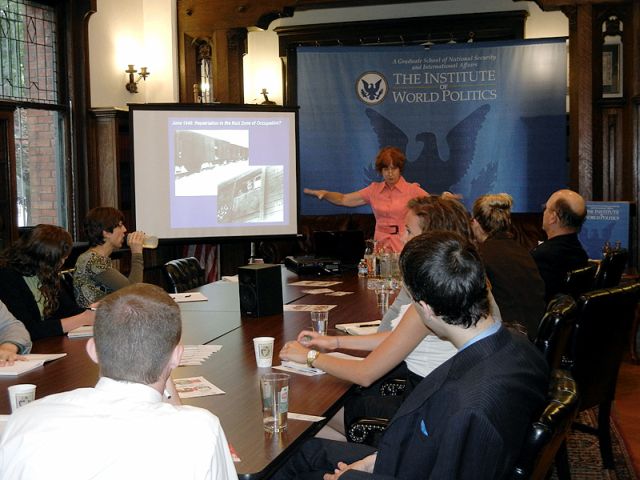 Using a multi-media PowerPoint presentation that combines historical authorities with personal vignettes from her father's book, Alice brings to life this virtually unknown piece of World War II history: the harrowing experience of 1.5 million Polish civilians—men, women and children of all ages—who were summarily deported by the Soviets to forced labor camps in the frozen Siberian taiga, where approximately half died within eighteen months.
"Your presentation was absolutely fascinating," Colin Parks, Director of Student Recruitment at the Institute of World Politics, emailed Alice afterwards. "For the sake of humanity, I hope you will never falter in telling your father's story so that everyone may come to realize the existence of evil and have the fortitude to thwart it whenever and wherever it should arise."